IEP@BU Vice President
Image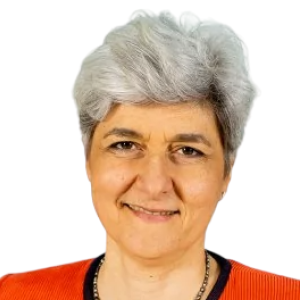 Sylvie Goulard is President of the Deutsch Französisches Institut (Ludwigburg, Germany) and Vice President of the Institute for European policy making at Bocconi University (Milano, Italy).
In June 2023, she was designated co-chair (with Dame Amelia Fawcett) of a Franco British initiative aiming at creating nature related financial instruments to tackle climate change and biodiversity loss.
From January 2018 to December 2022, she was deputy governor of the Banque de France / Eurosystem with a portfolio comprising international issues, research, public financial education and financial stability issues, including those related to climate and the monitoring of the secretariat of the Network for Greening the Financial System (NGFS) that coordinates the work of around 120 Central Banks and supervisors committed to tackle climate related financial risks and encourage sustainable development. Within the NGFS, Mrs Goulard co-chaired the Task Force on nature-related risks.
After the presidential election in 2017, Mrs Goulard was Minister of Defense in the first Edouard Philippe Government.
From 2009 to 2017, she served as a member of the European Parliament (ALDE group / Econ committee).
She was before a political advisor to Romano Prodi during his time as President of the European Commission and Chair of the French European Movement.
In 2009 she received an award (Prix du livre Européen) for her book L'Europe pour les Nuls.